We have a variety of LED Cherry trees and LED Maple trees available for rent for weddings, parties, and events throughout the metro Atlanta, Georgia area. Trees can be used both indoors or outdoors and are even attractive and noticeably bright during the day or in well-lit indoor venues. Trees are a great way to bring decorative lighting to the event where standard twinkle lights cannot be installed. These beautiful and realistic trees are sure to impress your guests!
LED Cherry Trees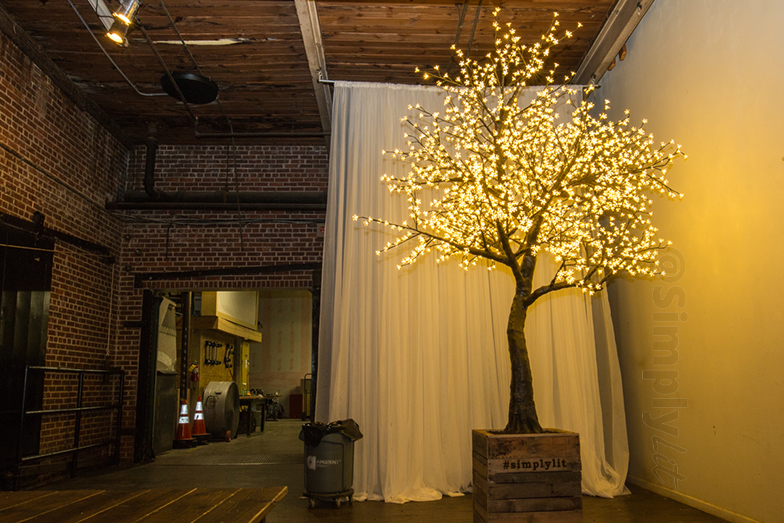 An LED Cherry Blossom Tree
Our LED Cherry trees are available in a variety of heights and colors ranging from our mini tree at 2 feet in height all the way up to our 12' giant trees in red, green, blue, pink, purple, warm white, and pure white. For more information on available sizes and colors, please refer to our page LED Cherry Trees for Rent.
LED Maple Trees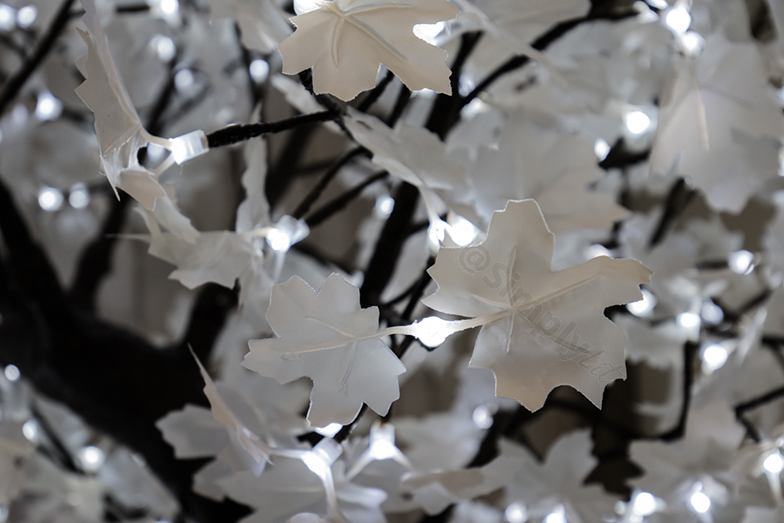 White LED Maple Leaves
We also have LED maple trees with silk leaves and LED lights within the leaf stems. These trees are available in 5' heights or 9' heights and can have either green leaves, white leaves, or autumnal leaves. The LED maple trees are great daytime decor trees or indoor trees as the are impressive with their realistic and full canopies, but these trees really come to life at night! Visit our LED Maple Trees for Rent page for more info.
Planters
Planter boxes are also available to rent to increase the height of the trees. We have a woodshop and metalshop and can custom make planters to fit within the decor theme of your event.