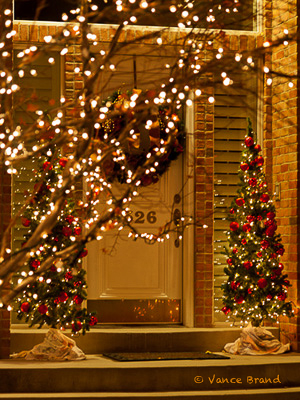 Lights Decorate this Entranceway
Atlanta Loves Christmas Lights, dba Simply Lit, was founded in 2011 Shawn, an entrepreneurship graduate from the University of Utah. Shawn has been installing Christmas lights since his sophomore year of college for a company in Salt Lake City, Utah. Working as an employee throughout his college years, he learned the ins and outs of running and operating a Christmas light installation business. After graduation, Shawn refused to look for a career job; instead he went to Denver, Colorado to build The Christmas Light Professionals' business. During the off season, Shawn has been building RV's, traveling, and writing web applications. In November, the Christmas light decorating company started installing Christmas lights in Woodstock, Dunwoody, Cumming, Alpharetta, Roswell, and the northern suburbs of Atlanta.
Keeping it Simple
Simply Lit believes in being quick, efficient, and organized. In order to keep our prices low and light as many homes as possible (because we Love Christmas Lights), we've developed a certain way of doing business. With over eight years of Christmas light installation experience, we have learned not only how to hang Christmas lights, but also how to provide a great service. Here's how it works:
Our commercial Christmas lights are custom-fitted for your home.
We only offer two types of Christmas decorations in red, green, blue, amber, clear, and multi-color.
There are no hidden charges.
Removal is free. No appointment necessary.
The Christmas light installation is guaranteed until December 25.
Our Christmas light decorators do a beautiful job.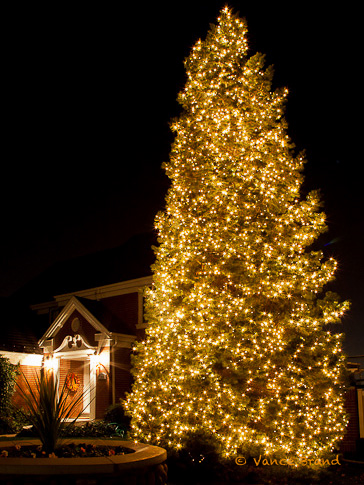 Lights Decorate this Christmas Tree