Christmas in McDonough, GA offers the best of all worlds. We are close enough to the big city celebrations and shopping of Atlanta but have our own unique parade, tree lighting and other traditions that make our community so special. Christmas in McDonough, GA is at a bit of a slower pace, allowing for full enjoyment of the season.
Part of the fun of Christmas, in McDonough, GA, is taking the time to view the array of Christmas light installations displayed by both residents and commercial entities. Businesses and families alike take pride in creating displays to share in the spirit of the season. Now creating these Christmas light installations is easier than ever with Simply Lit.
Simply Lit is your one stop shop resource for everything Christmas lighting display oriented for McDonough, Henry County, Atlanta, and all of Georgia. We offer professional Christmas light installations from experienced installers. Simply Lit also sells Christmas lights and light packages with installation manuals for self-installs. If it is about Christmas lighting installations or lighting products, we can connect you at Simply Lit.
Simply Lit professional Christmas light installations offer a variety of valuable benefits: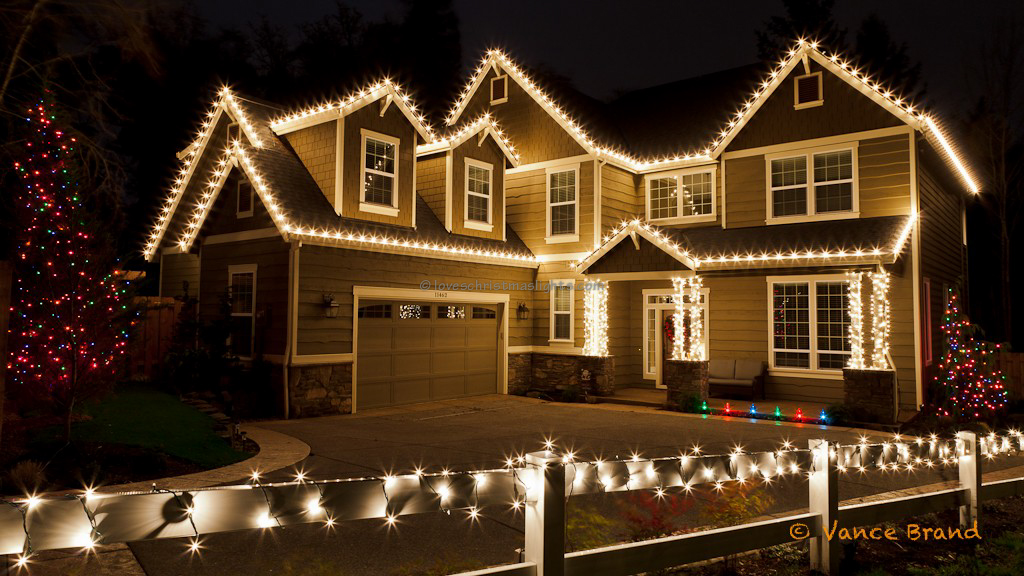 A Beautiful Christmas Light Display
Professional installations are safer for homeowners, who don't have to crawl on ladders to get a beautiful display.
It is a "no-hassle" way to add to the holidays without interrupting other holiday acivities. In fact, Christmas lighting installations can add to your festivities.
When displays are installed by professionals, they simply look better. Experienced installers know how to maximize the "wow" factor of your lighting.
You don't need to worry about the weather. No more taking down lights on cold January days as removal services are included with installations.
If there are problems with wind bringing down strands or bulbs going out, we make sure any issues are promptly taken care of.
Christmas light installations spread goodwill and add to the enjoyment of the holidays for family, friends and neighbors.
Simply Lit's online retail store is a convenient way for consumer's to get professional lighting and installation products from the convenience of home. Choose from a wide-array of products that can help your DIY installation look its best.
Christmas light displays are particularly beneficial for businesses. Tasteful lighting displays are a terrific way to send a holiday message to customers and prospects. It demonstrates goodwill and a sense of community.
To learn more about our professional Christmas light installations for McDonough and the surrounding areas, fill out our online form or give us a call. We'll connect you with installers in your area to provide an estimate for your lighting display project. Enjoy your holidays without the hassles with professional Christmas light installations from Simply Lit! We look forward to helping you make your Christmas brighter than ever!