A Professional Website
A professional website is very costly to develop. A Christmas light website will need a unique design, contact and estimate forms, a beautiful photo gallery, and great content. Many companies hire a team of web developers to build and maintain the site and Search Engine Optimization experts to write content and market the website on the Internet.
LoveChristmasLights.com has already created beautiful website designs that you can choose from. You can also add your own custom design if you don't like ours! Our professional photographer takes stunning Christmas light photographs that you may use on your pages or in our photo galleries. Our content writers are always adding more pages to our Christmas lighting blog.
Visit any of our active clients listings to see how your company's name and information will look on the web pages.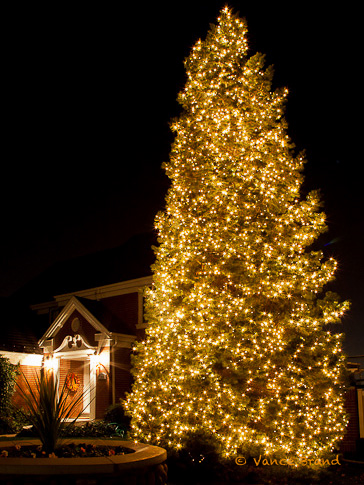 Reaching New Heights
Easy Setup Process
While developing your own website takes a lot of time, you can be added to this site within a few days. To get listed, fill out the signup form. We'll then contact you for more information and proceed to complete your listing. We'll write content for your pages and publish them upon completion. You just need to wait until the holiday season begins to receive leads.
Receive Quality Leads
Visitors to this website are already looking for a company to install Christmas lights. We don't spend time or money to reach people who are not interested in your service, rather we allow them to find you. After landing on our content pages and seeing your name on the website, visitors will call you for an estimate. Estimate request forms that have been completed by visitors will be sent to your email address and also to your cell phone via text message.
Campaign Tracking
We want you to know what a great job we are doing for your company. We'll track all the leads you receive from us, whether they are from the estimate request form, contact form, or even phone calls. You can log into our back-end system at any time to view your leads.
Increased Web Exposure
Perhaps you already have a website for your company. That's great, we encourage each of our client to have their own unique website. Increasing the number of web pages and websites your company name appears on is the secret to Internet marketing. In a sea of Google results, the company with the most links and pages will receive the most traffic and leads. The more search engine results that link to your name, the more visitors, phone calls, emails, and estimate requests you will receive.