We're looking for a Christmas light installation company in Miami, Florida who would like to join our Christmas lighting website. This website, www.lovechristmaslights.com, is used by professional Christmas light installation companies throughout the United States to find customers who are looking for companies to install Christmas lights on their homes and businesses. We would love to have you join this website and allow us to find and send you qualified Christmas lighting leads.
We Need Christmas Light Installers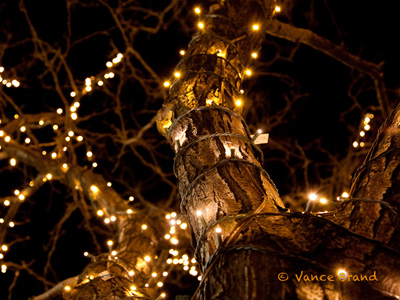 A Large Tree Wrapped in Christmas Lights
Our website is very successful at generating leads for Christmas light installation companies. We are able to do this for quite a few reasons. One reason we generate a large number of leads is simply because we have a large website with multiple Christmas light installation companies listing their business with us. Adding your business to this website allows our current clients to expand their web presence and allows you to take advantage of all the work we've already put into building and designing a beautiful website.
Our Clients
This website was originally used by a Christmas light installation company in Salt Lake City, but has since expanded to Portland, Atlanta, Denver and many smaller cities outside of Florida. Last year, we generated over 2000 unique leads.
Some companies use our website as their only method of online advertising. Other companies use this site to supplement their current website. If you're looking to receive more leads, then you need to list your company with us.
Sign Up For Free Today
Add your company to our website to increase your on-line presence and start receiving leads! To get started, head over to the sign up page and fill out some company information, we'll then contact you and begin the process of listing your Florida Christmas lighting company on this site. Once you're listed, you will start receiving Christmas light leads from Miami and South Florida. You may also read more about our Christmas light marketing services.