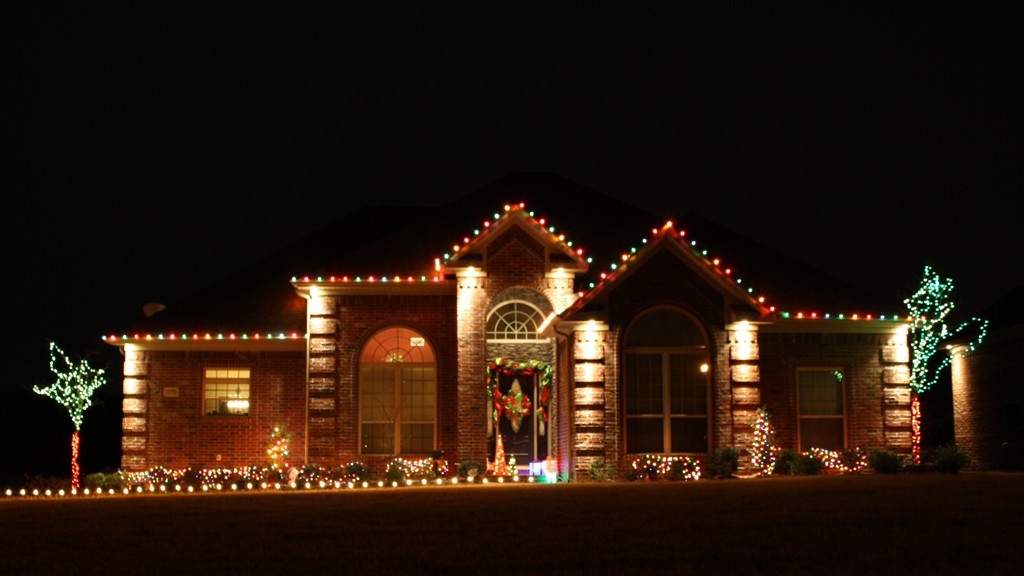 Red, White and Green Christmas Lights
Let us light up your holidays!
There is nothing like a brilliant display of decorative lights to increase your holiday spirit and make your home an inviting beacon to all around you. However, the thought of dragging out tangled strands, replacing the inevitable burnt-out bulbs, climbing on a ladder, and working for hours in inclement weather to hang Christmas lights may have you dreading the holiday season.
This is where Lighting by Sparky comes in. Let our professional, experienced Christmas light installers do the work for you while you sit back and reap the reward - a magical and enchanting Christmas season full of all the charms.
We also install event lighting and wedding lights outside of the holiday season!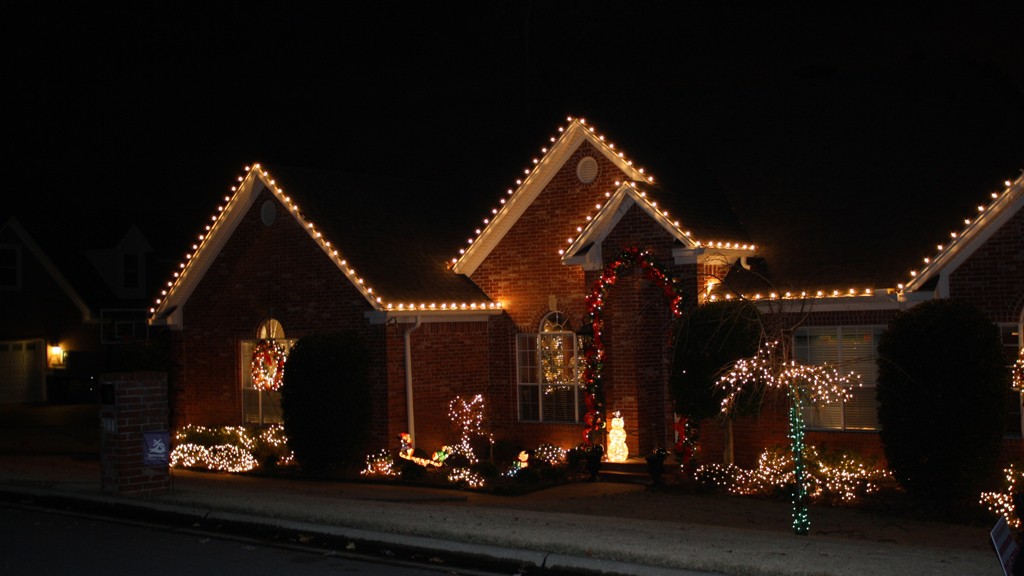 Red, White and Green Christmas Lights
Why choose our professional Christmas light installation services?
There are many reasons to hire a professional Christmas light installer, but here's how we stand out from the competition:
Attention to Detail
Our team of Christmas light hangers believes it is the little things that make a difference in your experience and put us above our competitors. In every aspect of your Christmas light installation, from the design and planning phase to our prompt take-down services, we will be sure that every tiny detail is perfect and to your satisfaction.
Reliability
When you schedule an appointment with Lighting by Sparky, whether it's for a free in-home estimate or for our custom Christmas light hanging services, we guarantee that we'll be there on time and will accomplish everything we have promised. Your lights will be hung exactly as planned and your total cost will never vary from the agreed-upon price determined during the estimate. We take pride in our word and our work, and our top priority is to provide a pleasant and relaxing holiday season for you.
High-Quality Products
We use only commercial grade lighting for all of our home installations, guaranteeing you bulbs that will burn brighter for a luminous display that will last throughout the Christmas season.
Experience
Lighting by Sparky has over 15 years of Christmas light hanging experience, and our team of installers knows what they are doing. Your design will be perfectly customized to your home's layout for ideal curb appeal, and the entire installation process will completed efficiently and professionally.
Give us a call today!
If you live in Little Rock, AR or surrounding cities in the central Arkansas region, let Lighting by Sparky take the hassle out of Xmas this year. Call 501.317.5736 today to schedule a free estimate. Our calendar fills up quickly as the Christmas season approaches, so call now to receive priority service!