There is no lack of Christmas-related activities in the Macon, GA area. A variety of winter festivals and events are staged each year to bring the holiday spirit into Central Georgia, even if there is no snow! Many of these festivities have been around Central Georgia for decades and are back for your enjoyment.
The Nutcracker of Middle Georgia has been a tradition in the region for over a quarter of a century. Macon's historic Grand Opera House, which traces its history to 1884, is the pefect site for this annual event.
Held on the steps of the Macon City Auditorium, Macon's annual tree lighting ceremony features Christmas carolers from throughout Bibb County.
Marching bands, floats, dignitaries, local celebrities and Santa Claus are all part of the Macon Christmas Parade. This has been a part of Downtown Macon's holiday celebration for over 50 years.
The Mistletoe Market features close to 100 shops and vendors. Held in late November, this is a perfect way to kick-start your shopping season.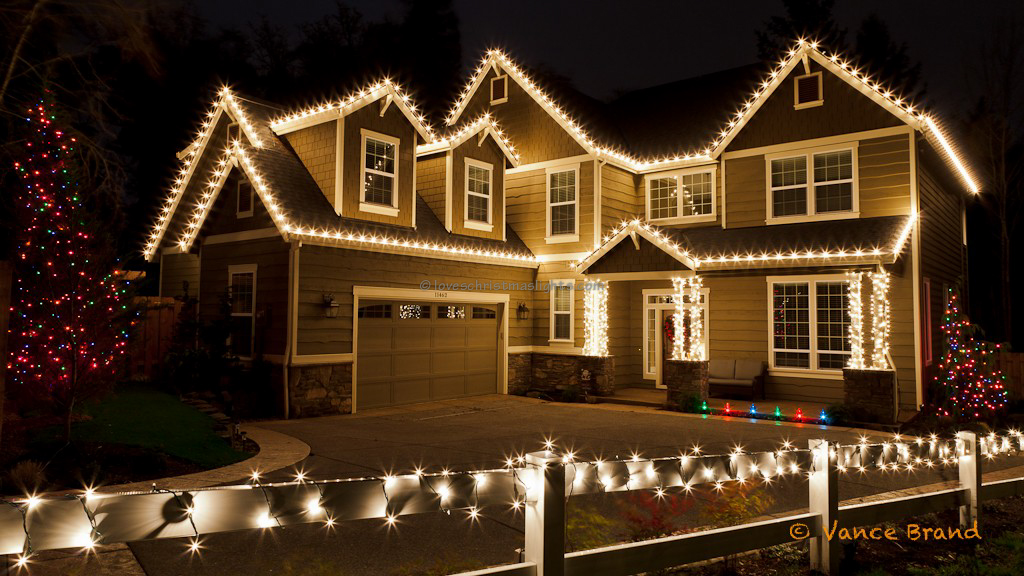 A Beautiful Christmas Light Display
Macon, GA is also a quick road trip to a variety of regional holiday events including Stone Mountain's Christmas, The Fantasy in Lights in Pine Mountain, Georgia, and the Garden Lights, Holiday Nights that take place at Atlanta Georgia's Botanical Gardens.
Christmas lighting displays are a big part of Christmas in Central Georgia. Each season, more and more homeowners and businesses seem to create bigger and better Christmas light installations. For those in Macon, Atlanta, Savannah and throughout Georgia, you now have a one-stop resource for professional Christmas light installations. Welcome to Simply Lit!
Simply Lit is a network of professional Christmas light installation experts located throughout Georgia. These are professionals who will create dazzling lighting displays to your specifications. They will save you from the hassles, and dangers of hanging your own Christmas lights. It is a modern, simple, and convenient way to get your best price on a Christmas lighting installation.
With Simply Lit, you just fill out our convenient online form. Our installers will get back with you with free estimates no matter where you call home in Georgia. Prefer to do it yourself? Simply Lit also has an online store where you can purchase professional lighting displays and installation products along with installation manuals and guides to make the job easier.
Simply Lit can assist you with your residential or your commercial Christmas light installation. Each installation includes a guarantee that your lighting will remain working properly throughout the season, an includes removal of your display once the holidays are over.
Spread the holiday cheer like never before with the help of Simply Lit. It is as easy as filling out our online form. Let us take the hassles out of your holiday. Contact Simply Lit today!